We believe that the future is in the hands of the young ones and in the communities that they come from.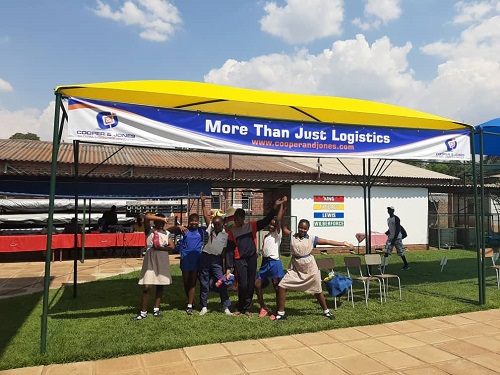 We spend a lot of time and resources giving back to those communities.
Our business recognizes the connection between society and business. Where a business needs a healthy society and work force for its growth; a healthy society in-turn needs successful companies to create jobs, increase wealth and to improve the standards of living and social conditions. For this reason, we care about children and children's rights by creating social awareness on different issues such as adolescent health, education, cleanliness, balanced nutrition and many more.
Activities we are involved in:
Swimming at Gateway Primary School
Sports Kits Donations by Cooper & Jones
Sea Freight Logistics Solutions
We offer fast, frequent and reliable services to and from places and destinations. The frequency of our sailing schedules allows maximum flexibility and true supply chain management.
Air Freight Forwarding Services
We are an integral part of our client's import and export departments, offering custom-tailored air freight logistics solutions for a wide variety of cargo.