Cooper and Jones Global Logistics supply chain management delivers  continual improvement and competitive advantage to its clients. Supply Chain Management adds value in a number of ways, such as reducing operating expenses, while meeting one's service level. We can strengthen working capital, balance inventory against forecast demand and help lower total landed costs by optimizing routes, carrier rates and tariffs
Easy & Convenient
We step in to coordinate and add value at every aspect of the supply chain
Safe & Secure
Sit back and relax as we handle all the logistical stresses for you.
Free Consultancy Services - We can help you develop the most efficient, cost effective intermodal transportation network, domestic or cross border.
Seamless account management - Our management succeeds by bringing experience, creativity, and insight to your shipping challenges, we step in to coordinate and add value at every turn. We make sure our clients always know the status of their cargo from the second they leave it with us till its finall destination.
Diverse equipment for any kind of shipment - Branch network with local access to global capacity guarantees that we can handle any kind of shipping challenge you might have.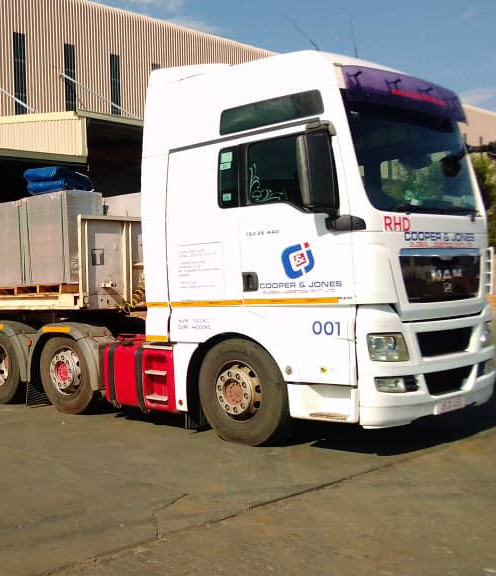 Cooper & Jones have long term strategic partnerships with leading sea freight carriers…
Cooper and Jones Global Logistics offer both unsurpassed and innovative trucking…
Cooper & Jones helps its clients with customs clearance here in Zimbabwe and globally.…
We offer global logistics solutions of cargo from source to final destination. Cooper…
Cargo loss is an unfortunate trade hazard in the logistics industry. Cooper& Jones…
We strategically sited storage distribution centers and consolidation centers, designed…
The African Continental Free Trade Area (AfCFTA), whose trading started last year, is grounded in...